Young drivers between the ages of 15 and 20, compromise 6.5% of the licensed population and too often are amongst the high number of Texans injured or killed due to speed, DUI, failure to wear a seat belt and other poor driving habits.
Motor vehicle crashes are the leading cause of death of 15-20 year olds. NHTSA reported that 23% of the young drivers between the ages of 15 and 20, who were killed in crashes, had a BAC of .08 or higher.
Driving on the Right Side of the Road is a project aimed at social studies teachers at the elementary, middle and high school levels.Municipal judges, court clerks and city officials are valuable resources as persons in the classrooms to partner on this project.
Contact TMCEC to see how you can get involved in a project to educate our young children on the importance of traffic safety. You can make a difference. TMCA invites you to join the speakers bureau.
Kids In Court... Children visit the Pasadena Municipal Court with Judge Lester Rorick to learn more about municipal courts.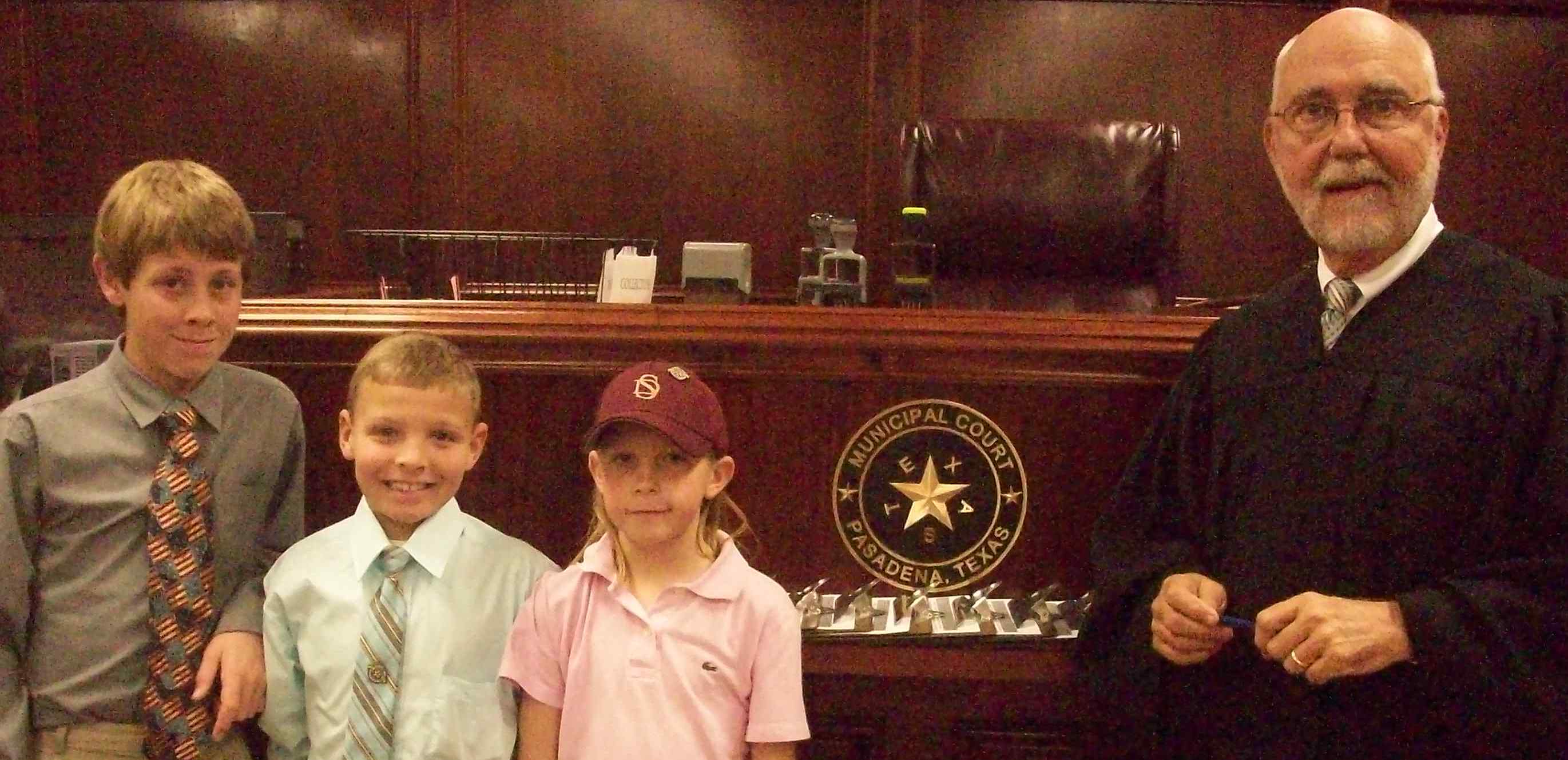 For more information contact TMCEC at 800.252.3718
A project of the Texas Municipal Courts Education Center
in cooperation with the Texas Department of Transportation