Request a Judge to Visit your Classroom
TMCEC has a speakers bureau of judges and court personnel who have volunteered to come to your classroom and be a part of Driving on the Right Side of the Road and Traffic Safety Education.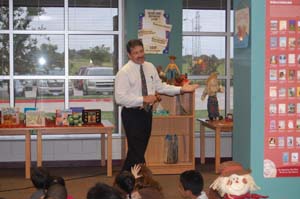 Judge Stewart Milner, Arlington, visit with students about traffic safety and used the "Our Town" map activity from the Driving on the Right Side of the Road program.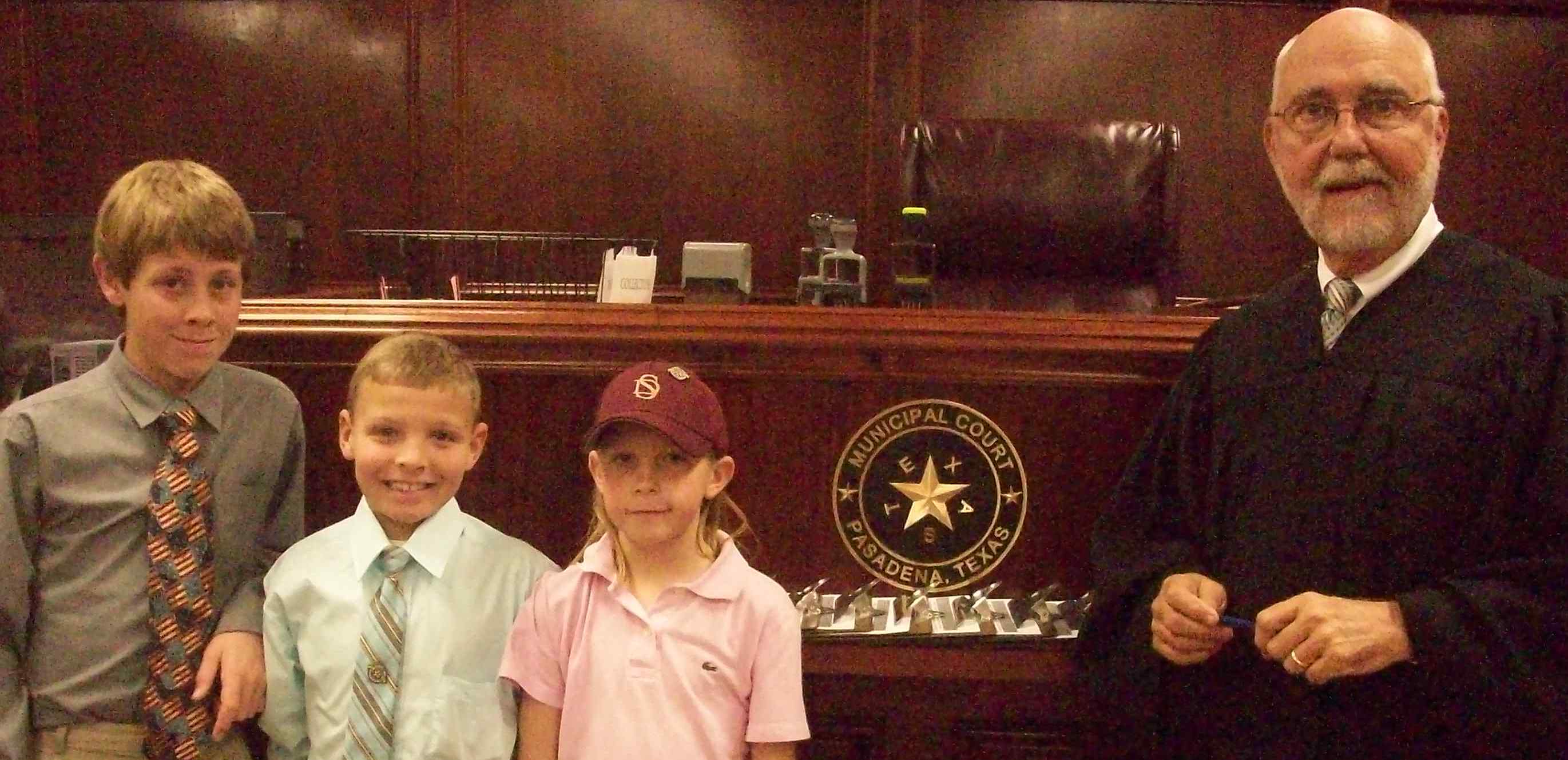 Kids In Court... Children visit the Pasadena Municipal Court with Judge Lester Rorick to learn more about municipal courts.
Please contact TMCEC at tmcec@tmcec.com or 512.320.8274 and we would be happy to see if a judge and/or one of our staff could come to your classroom.
For more information contact TMCEC at 800.252.3718
A project of the Texas Municipal Courts Education Center
in cooperation with the Texas Department of Transportation